Mahi Mahi rim brake wheels – 55mm
£850.00 £650.00
Reduced from £850  to make way for new wider model with textured brake track
Carbon road rims with a high TG braking surface and a 19mm internal width for 25-28mm tyres. Available in 55mm rim depth build onto your choice of J-bend or Straight-Pull hubs.
build time for this wheelset: 5 days
jump to configure wheels >>
Our fastest road wheelset yet, named after one of the fastest fish in the ocean. Like the fast fish, the streamlined shape of our Mahi mahi wheelset cuts through the air for faster riding in races, chaingangs or just riding along.
Go aero with our super fast new carbon road wheelsets. Built for speed and strength these wheels will perform in all conditions including rain and wind.
Built around our lightweight jra hubs with 20 Sapim CX-Ray spokes front, 24 rear, the Mahi Mahi available in 55mm depth. The rims feature an ultra flat, non-textured braking surface for consistent, powerful braking in all conditions. The rims feature a tubeless profile for use with any road tubeless tyre, and are equally at home with standard tyres and tubes. Wheels are taped ready for tubeless or standard tyres. Valves are available separately – please note that these rims require 80mm valves.
The rear wheels feature our 2:1 spoke lacing pattern with 16 spokes on the drive side, and 8 on the non-drive side. This solves the problem of uneven spoke tensions on rear wheels caused by the offset required for the cassette (wheel dish) and gives our 24-spoke wheels similar strength to conventionally laced 28 or 32 spoke wheels.
Weights: straight-pull hubs use larger bearings than our usual light hubs and so weigh 24g per pair more:
Pair of J-bend hubs: 260g
Pair of SP hubs: 284g
hubs : JRA light road hubs
rim : JRA Mahi mahi carbon rims, 20 hole front 24 hole rear. 19mm internal, 26mm external. Depth 55mm.
spokes : Sapim CX-Ray black spokes
nipples : choose from brass or aluminium coloured nipples
weight: all on straight-pull hubs:
55mm front 711g, rear 888g (pair 1599g)
suggested max rider weight around 95kg
brake pads: a set of our carbon-specific pads are included with each wheel. Any good quality carbon-specific pads will work with these rims.
freehub: Shimano, Campagnolo, Sram XD freehubs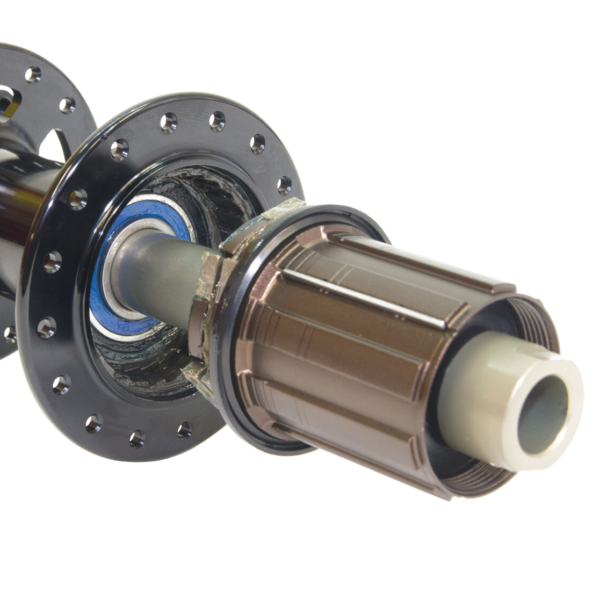 Just Riding Along wheelsets are built around premium quality hubs from Bitex in Taiwan. We have used these hubs on all of our own-brand wheelsets since 2014 with proven reliability and durability.

warranty
All wheels include a 5 year warranty on hub shells, and 3 year on all other parts.
Bearing wear is not included.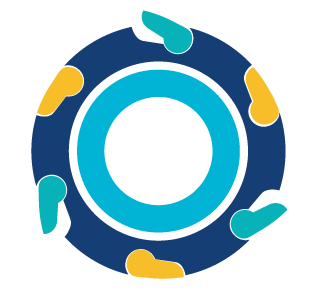 drive
6 pawls in 2 groups engage the drive ring inside the hub shell. The groups are offset slightly to double the points of engagement (POE) for a fast response to pedal input. M-type hubs have 6.7 degree, 54 POE, R-type hubs have 7.5 degree, 48 POE.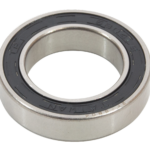 features
Durable
changeable axles
repairable
lightweight
TPI bearings
anti-bite guard
laser etched decals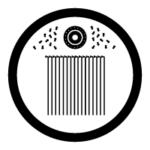 custom built wheels
This wheelset is built to order. We hold most parts in stock and build them after you have ordered. The build time is advertised on the front page on under the title.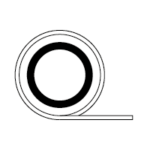 what's included
Wheels are set-up with the axles and freehub you have selected.
All wheels have tubeless tape applied.
There are no additional parts provided.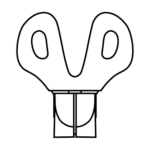 build quality

During the building process all components are bedded in, stretched, and tensioned repeatedly so the wheels won't go out of true. We inspect, check and finish every wheel with equal care.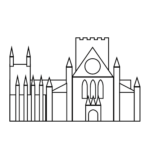 handbuilt in the UK
We built the wheels in our York, UK workshop.
Additional information
rim material & finish
rim data
| | |
| --- | --- |
| internal rim width | 19mm |
| wheel size | |
info
| | |
| --- | --- |
| brand | Just Riding Along |
| range | |
hub features
| | |
| --- | --- |
| braking options | rim brake |
More
| | |
| --- | --- |
| front axle options | QR |
| rear axle options | QR |
| front lacing pattern | radial |
| rear lacing pattern | triplet laced 2:1 |
| riding type | |
| timescale | custom |
| Weight | 1432 g |
Configure your wheels