If you would like to send us your wheel feedback, reviews and photos please email them to the usual address of info@justridingalong.com. You can also leave a review on our Google profile by clicking here.
Lark20 Light "They are amazing!!" by DJ
60 mile fast ride on Friday to test them out, on my usual training, poor condition, back roads, and my expectation was that I wouldn't really notice much difference in feel but that I was pleased to be riding with well made wheels.
[My existing ones were 1470g and with a cross section almost identical to Lark's, but a different shape. I swapped tyres and tubes over and kept the pressure the same as I have been riding previously, in order to keep as much as possible the same – 78/75 measured with 
Topeak
 digital gauge.
I noticed the following after having warmed up:
noticeable smoothness
they felt what I can only describe as lively and responsive, but at the same time connected with the road surface – 

ie

 no bouncing despite poor surfaces at several points
it was breezy and a bit gusty and they seemed to ride into the headwind very easily.
Also on descents I started cautiously anticipating possible lack of stability at speed and/or cross wind effects from gusts, before letting speed gather, but they were quite different to my previous wheels and surprisingly stable, with a top speed recorded of 39.9 mph I discovered on return.  I had previously thought that the slight 

twitchiness

 which I had become accustomed to on fast descents was due to having relatively steep angled race frame, but seems quite likely this may have been the wheels, not the frame after all?
So I am very very pleased and genuinely surprised to notice major differences from my existing wheels of a similar weight.  Oh and I should add – they look great too!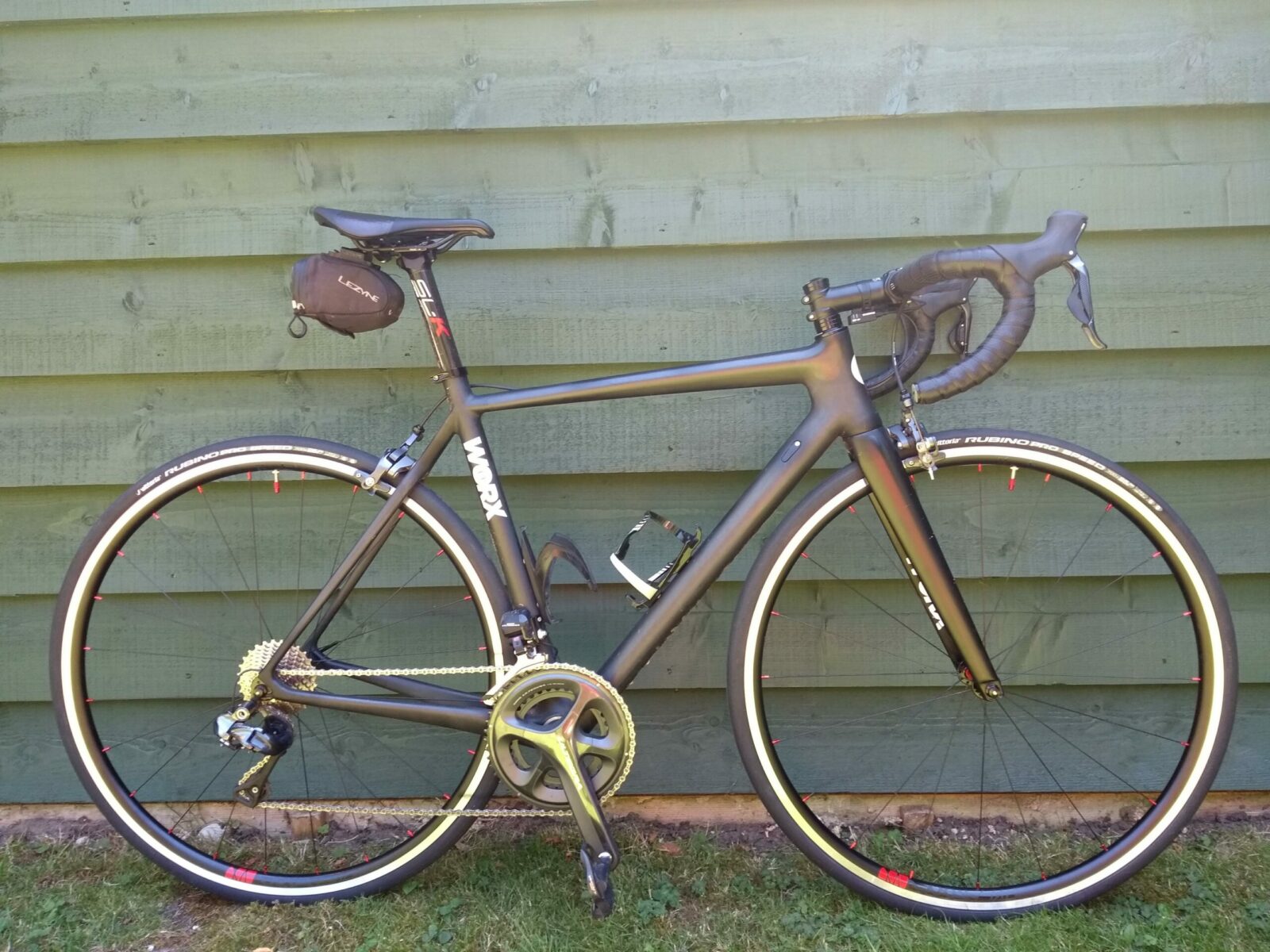 " these hubs have been awsome first bit of maintenance in years. Bearings are still super smooth. "
MF online chat
Wheels have arrived and they look beautiful.
NoTubes Arch Traildog – blue nipples /lime & silver decals
Wheels received and fitted onto the Slackline that I've just finished building. They ride beautifully and are great value for money – I'll certainly recommend to my riding mates.
NoTubes Traildog
Got the wheels fine a few days after you sent them. They look and feel great! I'm very pleased!
Lark18 Light 
Just to let you know, the 29er wheels you built for me, same spec, successfully raced the Tour Divide this summer. Loved 'em!
NoTubes Traildog Crest 29er
Lark20 light 2000 miles review by GL
Just reporting on my experience with the wheels.
I have about 2000 miles on them now and am quite happy with them.  I have found that they roll the best when I use 60 psi in the rear and 50 in the front (I am about 135 lb).  They are a major improvement for road feel as they roll much smoother than my tubed wheels that were the same width.  In every way they are as good or better than the carbon wheels I was riding.
Smoothness and comfort is much better.
Efficiency seems to be the same.
They weighed .35 lb lighter for the complete set including tires.
They are much more stable for descending so I have set several PR's going downhill.
My climbing speed in unchanged.
Brake surface is much smoother and quieter.  Brake pads last longer.
Rolling is much quieter.
Lark20 Light "blew my expectations" from PVDB
My wheels came in some time ago and they are amazing and gorgeous!
The quality, feel and looks definitely blew my expectations.
I fitted them with Specialized turbo cottons for now but can't wait to try tubeless once these are done.
My bike feels twice as fast and comfortable.
Mahi Mahi Disk 40mm " a joy to ride!" TCH
It took me a while until I finally got around to install the new wheels. Furthermore, my Vittoria tyres proved to be somewhat stubborn (in the end some silicone spray helped).
But by now I did enjoyed some spring weather and went for three tours with the new wheels and I love them! They have transformed my already very nice Strael – it lost about half a kilo (the Tubolito tunes helped a bit, too), is more aerodynamic, and spins up to speed almost effortless.
I attached a picture of the wheels on the bike and they look very nice (the lock in the background didn't turn out as well as a backdrop as I thought, however).
Thank you very much for those nice wheels, they're a joy to ride!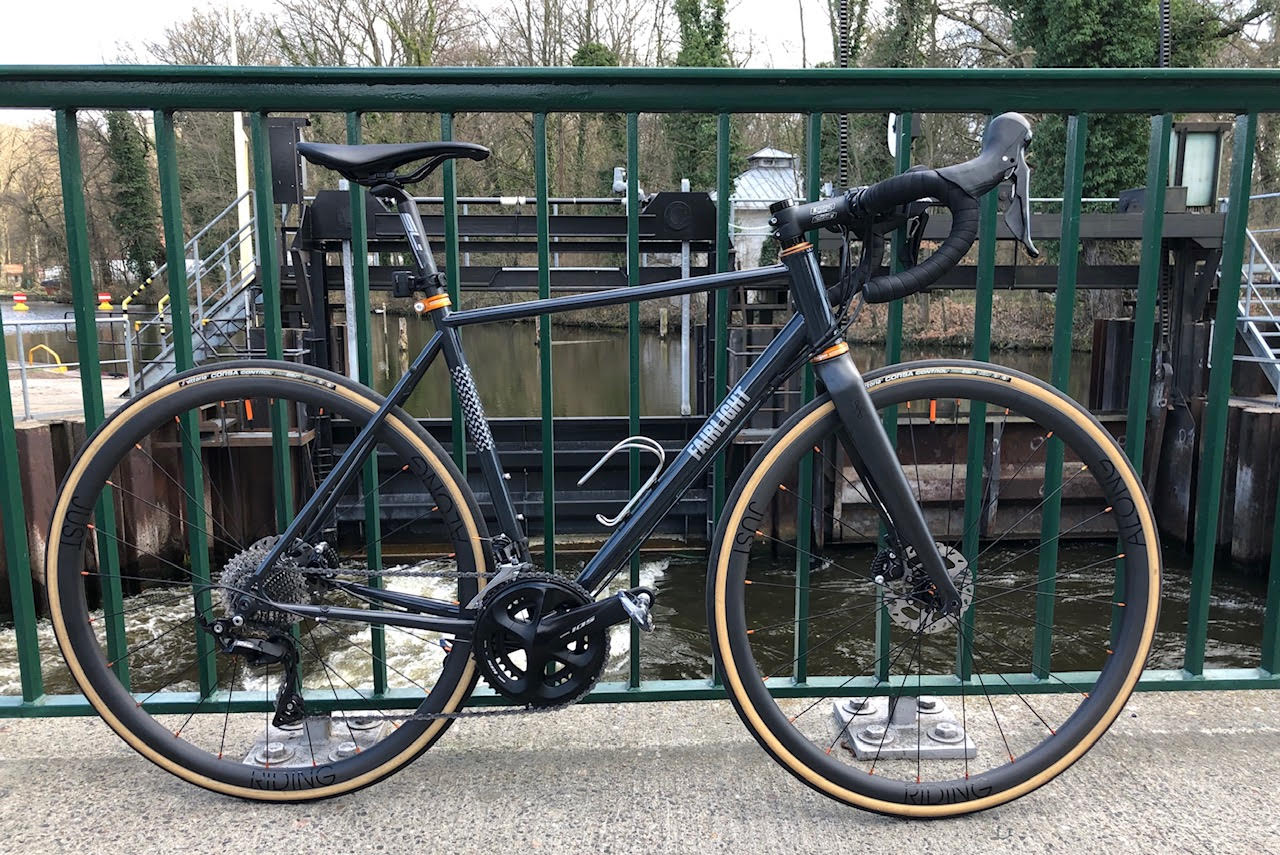 Lark20 light – NJ
Just a quick note to let you know that my wife is absolutely thrilled with these wheels. She reports feeling a huge difference up hills and they look great – customisation means they match her frame perfectly.
Thank you so much for the wheel. All set-up and ready when the snow came, so only had a 'bed in' ride this last week. They have transformed the bike and look fantastic. Now looking forward to some longer rides and some gravel.
Jra Gecko Carbon – SP
Traildog XC25 29er wheels feedback from RB
Just some feedback on the Traildog 29er mtb wheels i bought last year.
They have been excellent, held shape, light fast and tubeless setup faultless with numerous tyres on and off
Above all they just endured the Strathpuffer24 race and held out the bearing eating muck the race is famous for
Good build, good value. Will happily recommend to others and come back again.
Map wheels online chat – DH
ok thanks for helping – much appreciated. I love the wheels btw! 🙂
Lovely wheels, very happy. Lark18 – LC
Wheels just arrived….they look AWESOME Can't wait to try them out!!
Mahi 40/50 disk Lefty AG