online

On checkout page you will given the options of:

1. Debit and credit cards
Payments are taken on line using the Sage Pay website. Sage Pay have the highest level of card data security and are PCI DSS Level 1 compliant. We accept cards in any currency, the amount will be converted to pounds Sterling by your bank.

2. Bank Transfers – GB pounds
You can complete the order and then transfer payment your bank in GB pounds. When the payment reaches us we will despatch the goods. Payment from UK accounts are usually same day.
If you select payment by transfer at the checkout you will be emailed our bank details. Please email us if you do not recieve them.
Ordering by phone:
If you prefer you can place your order over the phone, please email us and we will phone you to complete the payment.
In person:
Of course we can take card and cash payments if you visit us in person.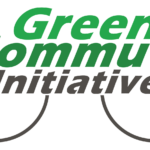 Cycle to work scheme
We take cycle to work vouchers through the GCI, Green Commute Initiative scheme.
Please contact us if you would like to arrange payment through this scheme.
We do not take voucher through any other scheme.
VAT payments and exemptions
Outside EU:  If you are buying through the website during the checkout process you can select your country and then VAT will be removed from your cart.
Visiting the UK:  If you are visiting the UK from outside the EU and wish to pick something up you need to request a form from us and reclaim VAT at customs on leaving the EU. You must visit us to complete the form (mail order within the UK is not allowed for VAT reclaims).
EU VAT number : If you are ordering on behalf of a company inside Europe with a VAT number and wish to have the VAT deducted from the order we need to set-up an account for you. Please contact us with your VAT number.