All our wheels come with a spoke pattern that suits the hole count and use of the wheelset.
Rim brake wheels, the Lark and Mahi-Mahi  – We use radial lacing on most front rim brake wheels. On the rear J-Bend hubs we use 2 cross lacing for 24 and 28 hole wheels and 3 cross lacing for higher counts. The straight-pull 2:1 rear hubs have radial lacing on the non-drive side and 2 cross lacing the the drive side.
Disk brake wheels, including Traildog MTB and Map road-disk and Gecko gravel wheels. Disk brakes place more force through the hub cross pattern is necessary on both drive and disk sides of the hub so we use 2 cross patterns on 24 and 28 hole hubs and 3 cross lacing on 32 hole hubs.
As we can build our wheels to order please contact us if you prefer a different pattern and we will try to help.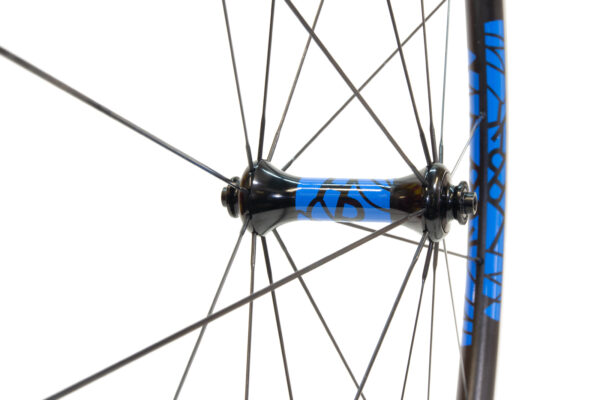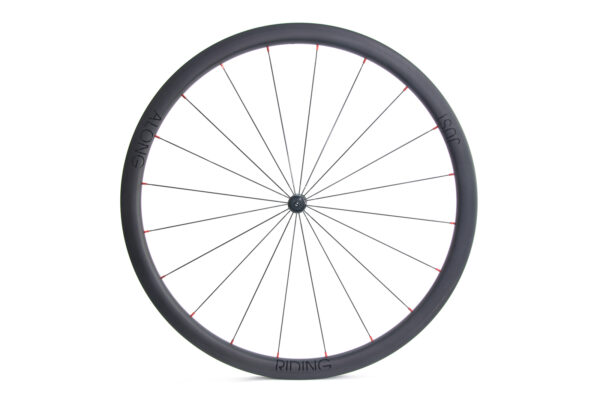 Radial lacing on both sides is for front rim brake wheels only as it does not transfer any braking or driving force from the hub to the rim. There is a small weight and aerodynamic advantage to be gained from using radial lacing as it has shorter spokes.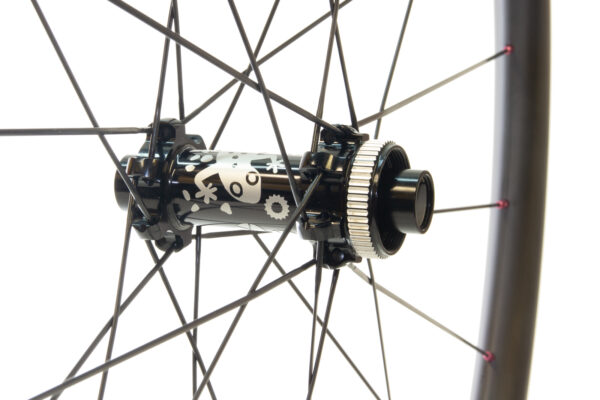 Two cross lacing is very similar to 3 cross but we use it on 24 and 28 spoke count wheels. The spoke crosses 2 other spokes between the hub and the rim.
Choosing the right lacing pattern ensures that the spoke enters the rim at the correct angle without stressing the rim or the nipple.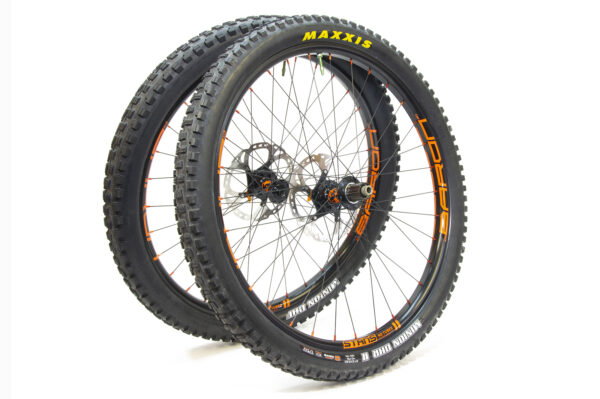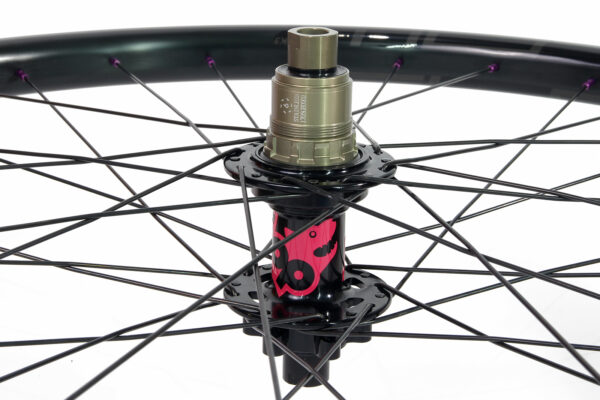 Three cross lacing pattern, for strength and durability on both rim and disk brake wheels with 32 spokes. The spoke crosses three other spokes between the hub and the rim, spokes facing the centre of the hub cross over two spokes before going under the third spoke to the rim.